Grain Silos are used for offline income. Each silo adds an hour of income before any upgrades.
Permits
There are 2 different permits. One of them requires an in-app purchase.
Standard Permit
The free, default permit. Allows for the construction of two silos.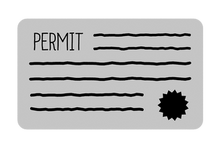 Pro Permit
It costs $4.99 or £4.99. Allows for the construction of ten silos. Permit is kept when you sell your farm or restart.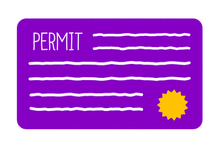 Cost
The base cost of each silo is listed in the following table. The first silo appears by default.
| Number | Cost |
| --- | --- |
| 1 | 0 (free) |
| 2 | 10,000 |
| 3 | 10,240,000 |
| 4 | 590.49M |
| 5 | 10.47B |
| 6 | 97.656B |
| 7 | 604.662B |
| 8 | 2.824T |
| 9 | 10.738T |
| 10 | 34.868T |
Upgrades
There are three Epic Upgrades that can increase the money production factor of silos.
Silo Capacity
Silo Capacity allows you to increase the away-time by six minutes per level. There are ten levels, maxing out at an additional one hour per silo.
Silo Quality
Silo Quality increases the percentage of income you make while away (the game is not running on the foreground of your device), by two percent (2%) per level. There are 40 levels, maxing out at an additional eighty percent (80%) income while you are away. As of V1.4, silos now change appearance depending on quality and capacity.
Cheaper Contractors
Cheaper Contractors reduces silo and hen house construction costs by 5%. There are ten levels, reducing the cost of silos by 50% when fully researched.
Ad blocker interference detected!
Wikia is a free-to-use site that makes money from advertising. We have a modified experience for viewers using ad blockers

Wikia is not accessible if you've made further modifications. Remove the custom ad blocker rule(s) and the page will load as expected.